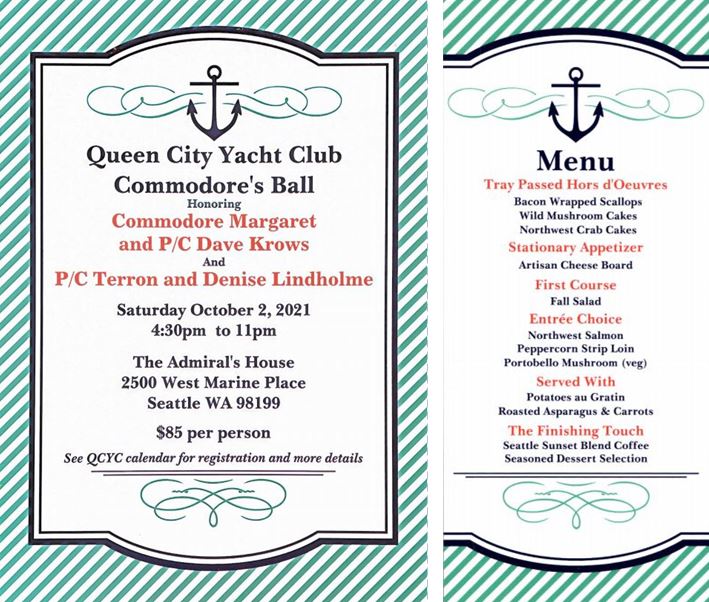 Cost will be charged to your member account only. Limit of (2) tickets per membership.
FREQUENTLY ASKED QUESTIONS. 
Where is the event? It is at the Admiral's House and to keep guests safe, will be held under tents with outdoor heaters.

Is this black tie? Yes, the Commodore Ball is a Black-Tie event. Please be sure to wear layers. For fun, decorate your mask. 

Will there be a band? Yes, both Commodores have requested the Desolation Sounds! 

Will there be a dance floor? Yes, there is an oak dance floor separate from the dining area, also tented. 

Who is catering? Seasoned in Seattle will be catering.

Will there be a bar? Yes, there will be two bars.

When is the cancelation without penalty deadline? Monday, September 20th is the deadline to cancel without penalty. If there are members on the waitlist to take your tickets, they will transfer but if not, you are liable for the cost of the tickets after this date.

Registration has now closed. Please contact P/C Sandy Werner at sandywerner@comcast.net. 
Payment Deadline:

Monday, September 20, 2021

Please put who will get what entree in the "comment" section of your registration.