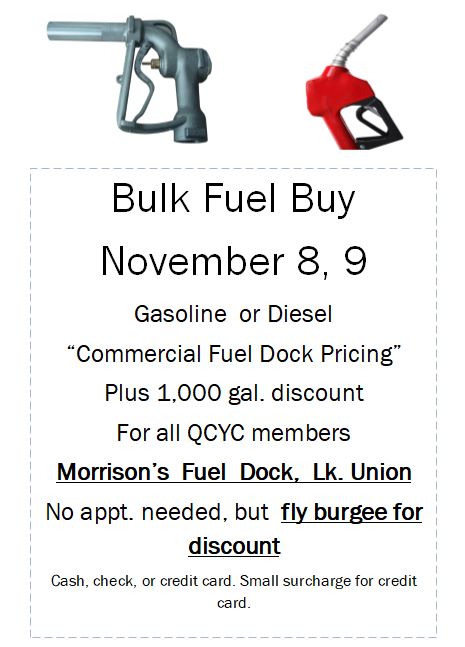 The QCYC Fuel Fill is November 8 and 9 at Morrison's Northstar Marine, north end of Lake Union. By default I would be the coordinator.

All members will receive the same bulk rate discount (diesel or gas) as if they individually purchased 1,000 gallons of fuel. In addition, Morrison's will see that the basic price, before discount, is extremely competitive. Fuel prices fluctuate, so it isn't possible to predict what the exact price per gallon will be in November.

Members must fly Queen City burgee to take advantage of the discount. No appointment is required. Morrison's fall operating hours are 9a-6p.

Morrison's will accept cash, check, or credit card for payment- but there is a small up-charge for the use of a credit card.
Chuck Gould