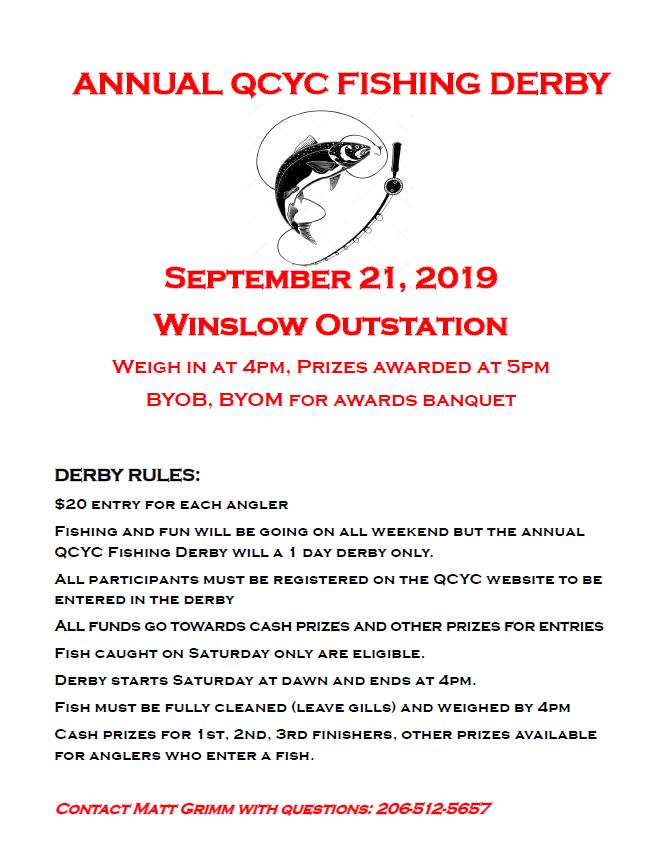 I am excited to host again with last years Champion, Andy Gerde. Hosted keg, Friday cocktail deck party and steak fry Saturday night. We will have prizes for top 15 fish and 1 mystery weight.
Even if you don't fish, come out for a steak! Cost is $20.00. 
Online registration closed Monday, 9/16. Please call me directly if you would like to join. 
Thanks,
Matt Grimm 
206-512-5657
Payment Deadline:

Friday, September 13, 2019